Award-Winning Vehicle Wraps company that Delivers results
Driven by Quality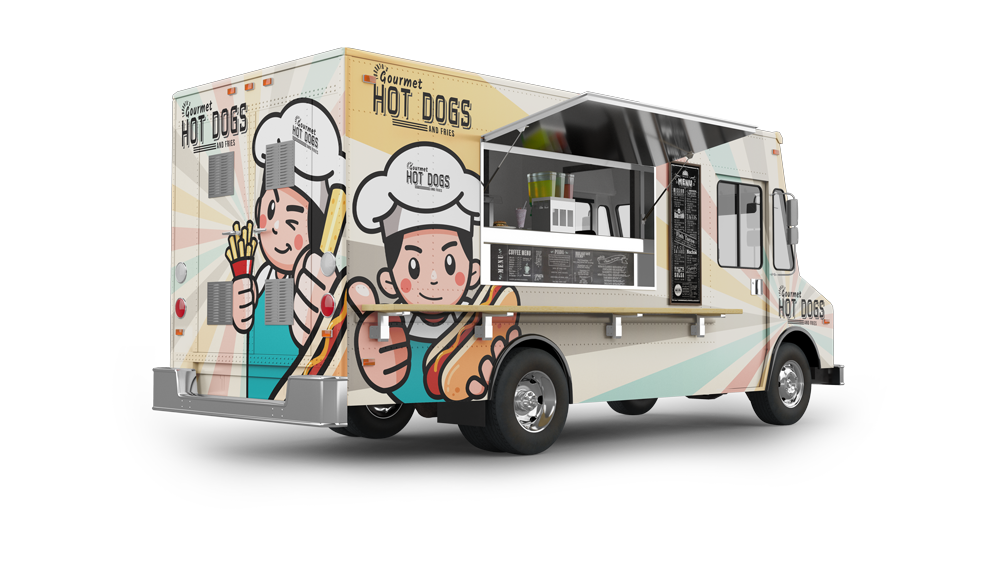 Complete Vehicle Wrap Solutions
One platform for brands, agencies, and drivers.
Market Your Car Inc was founded in 2008 as a vehicle graphics and marketing company. Our constant focus on quality services has allowed us to grow very rapidly in the vehicle graphics and fleet wraps industry. Our current 8,000 sq ft facility is capable of handling multiple 53 ft trailer wrap installations and houses a large variety of specialized equipment.
Our core values of quality and service are applied to all aspects of our business. This includes design, print, and installation for products like car wraps, bus wraps, truck wraps, and trailer wraps. Our customers range from small businesses to large national corporations. Our ability to supply and install graphics across Canada allows us to service large national fleets while keeping our customers' branding consistent across the country.
Wrap Design, Print, & Installation
Small vehicles to large fleets
We are highly experienced in vehicle wraps and vehicle graphics and continue to exceed customer expectations far beyond our competition. Our history and knowledge provide customers with peace of mind knowing we will complete projects the first time. Our in-house graphic design department helps customers develop car decals or large-scale branding strategies for large corporations. We are proud to have won several graphics design awards providing our commitment to success and service excellence. When it comes to car wraps, truck wraps, or trailer wraps, we team guides customers through the process to ensure the right fit, the first time.
Our installers focus on quality whether we are wrapping a large fleet with truck wraps, car wraps, or trailer wraps. This is our advantage over our competitors. We don't rely on subcontractors to complete a project because our staff our expertly trained. We understand the value of your time and believe in the value of revenue-generating car wraps.  And no job is too small or too great to have completed within the timelines you request.
Our continued growth has allowed us to expand across areas of commercial graphics with continued quality service. Our MYC Graphics division focuses on a variety of services including commercial printing, custom signage, trade show displays, and many other print marketing services.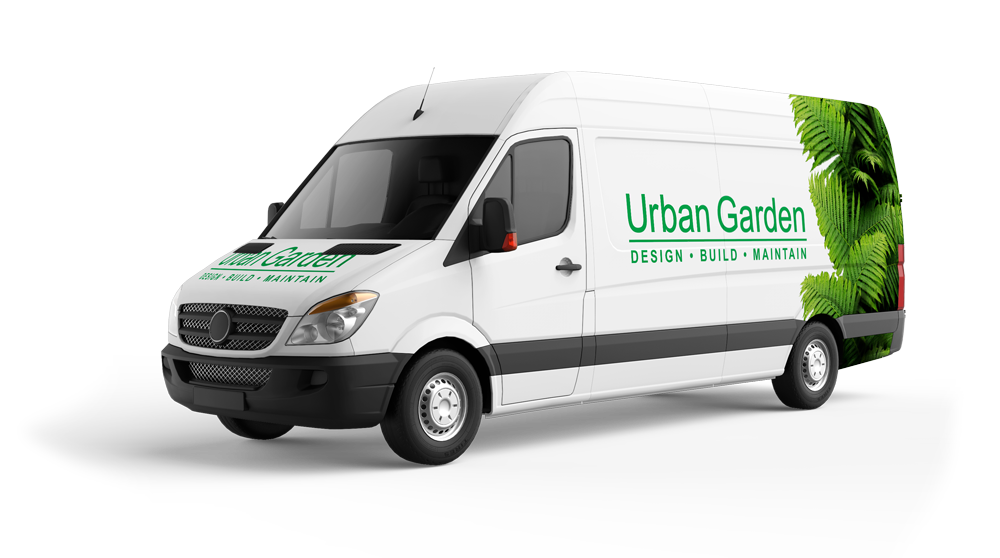 Design
Design can make or break a car, truck, or trailer wrap before it is printed. The purpose of a vehicle wrap is to capture attention using vehicle advertisement. If potential customers cannot understand your message then the wrap is nearly useless. In addition, with there being a constant flow of vehicle traffic on the roads, a poorly designed vehicle wrap can make it that much more difficult for potential customers to understand your advertisement. This is why it is so important to have an experienced designer creating your graphics.
Vehicle or mobile billboards are always on the move and the message they carry needs to be simple. While the vehicle is moving people have roughly 4 seconds to see or read it. A good vehicle wrap should capture attention quickly by sharing simple messaging that's easily seen. In general, we recommend limiting information shared on your wrap to the following: company name, website, and phone number. This helps build brand awareness. Secondary information should be a product or service and company slogan or motto. When listing company services or products, share up to 2 or 3 of your most important offerings to prevent a cluttered car wrap design.
Another important component of custom design is graphics. Some of the most effective car wraps use either branded colours and images to help describe company products and services. Companies and designers assuming loud vehicle wraps are most effective will be surprised to learn they often easily forgotten in the minds of potential customers. An experienced designer should have the creative ability to balance your message creatively, and in a way that garners attention and maintains retention.
Other forgotten aspects of vehicle wrap design include unique body lines and features of cars, truck, trailers, and beyond. Experienced designers know to watch out for aspects of your vehicle such as door handles, window trim, antennas, and more. If graphics and text are not designed with these in mind, you may lose elements of your vehicle wraps, like lettering or graphics during installation. Designers also consider the downsides of stretching graphics in unique areas – we can account for all of that. Another important factor to consider is that a vehicle is 3D! Although obvious to the naked eye, graphic designers must account for a 3D dimensional installation and application when designing your vehicle wrap. A good car wrap will merge nicely from the sides of your vehicle to the front and rear, merging graphics to perfectly meet from top to bottom and around again.
Printing
Vehicle wraps and graphics are printed on large format printers. There are many styles and sizes of large-format printers that exist, but all offer similar results. When setting up graphics for printing, it is important for the production representative to have accurate measurements and pictures of the vehicle being wrapped. This will help set up files properly. At Market Your Car we try to set up and print all vehicle wraps for long-lasting products that appear painted on – we're talking seamless precision.  The way we do this by setting up individual graphic panels to fit on individual panels of your vehicle. This ensures the vehicle will appear seamless.
The vinyl used to print vehicle wraps and graphics is stored in 54-inch rolls. A door that is 40 inches wide will has the potential to waste 14 inches multiplied by the length of any given door panel. By setting up panels in this way, your vehicle wraps and graphics appear painted on with seamless precision. This also makes them last longer, as seamless finishes have fewer opportunities to bubble or rip. The more seams a wrap contains, the more crevises available for wind and water to lift and cause damage. Other companies begin printing at the front of vehicles, print 54-inch panels all the way down the vehicle. Although this can minimize waste, once installed on any vehicle, it will result in your vehicle having multiple seams on the side where graphics overlap.
Print quality boils down to proper maintenance. This includes cleaning large format printers and utilizing the proper settings on printing equipment. If large format printers are not cleaned and maintained properly, print nozzles become clogged. Although large format printers contain many nozzles that continue to print even when clogged, print quality will diminish over time.  Large format printers print on a variety of media, making them very versatile machines.
It's important to note that different types of media absorb ink differently. Therefore, printing representatives much choose correct printing profiles based on the media being used. A profile tells the printer to drop a specific amount of ink to achieve a certain colour. This varies based on the type of media being used. These profiles also have a resolution setting built-in which tells the printer how much ink to drop. The higher the resolution the more ink they drop which results in higher quality prints. While some companies choose print speed over quality, we choose quality. It may take us a little longer to print a car wrap. But it will look far better when printed and installed, and will stand the test of time!
Installation
Great vehicle wrap installers are rare. We train all of our installers in-house and on our own practice vehicles before they ever touch a customer's car. This gives us time to train them properly and allows them to make mistakes on our practice vehicle rather than our customer's cars. Our installers are typically trained for a few weeks on our practice vehicles and then work with one of our senior and experienced installers for months before being allowed to installed graphics by themselves. This allows us to have control over the quality of wrap installation we do.
Every vehicle's body is designed differently and has unique curves. This can make it difficult for novice wrappers. Some of the more difficult parts of the vehicle to wrap are the bumpers, around door handles, deep channels, etc. If you look at our bumper installations you will notice that they are done in one piece. This is not easy and most companies tend to do them in 3 or more pieces due to a variety of issues including poor training. Bumpers have 3 major curves that cover the front of the vehicle and wrap to the sides. This requires a significant amount of stretching to get the vinyl to lay down properly. Vehicles like sprinter or transit vehicles must be cleaned well to ensure long-lasting vinyl. In these cases, an adhesive primer must be used to help the vinyl hold in the channel or it will eventually lift and fail. The proper tools need to be used to install the graphics followed by post-heating the sections to help them relax and remember their new shape.
Benefits of wrapping your vehicle
A preview of Market Your Car company, the benefits of wrapping your vehicle and inside look on how we wrapped a Honda Element
Check out our Award Winning Vehicle & Fleet Wraps
join the winning team