Award-Winning Vehicle Wraps company that delivers results
Driven by quality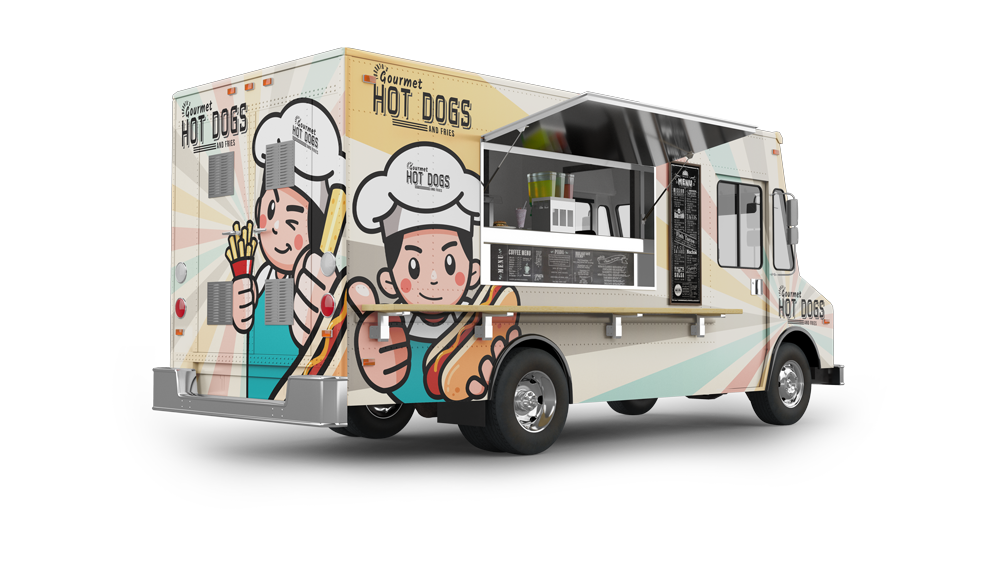 Complete Vehicle Wrap Solutions
One platform for brands, agencies and drivers
Market Your Car Inc was founded in 2008 as a vehicle graphics and marketing company. Our constant focus on quality and services has allowed us to grow very rapidly in the vehicle graphics industry. Our current 8,000 sq ft facility is capable of handling multiple 53 ft trailer wrap installations and houses a large variety of specialized equipment. Our core values of quality and service are applied to all aspects of our business including design, print, and installation of various wraps from car wraps and bus wraps to truck wraps and trailer wraps. Our customers range from small business to large national corporations. Our ability to supply and install graphics across Canada allows us to service large national fleets while keeping our customers branding consistent across the country.
Wrap design, print and installation
Small vehicles to large fleets
Our experience in vehicle wraps and graphics give us an edge over many of the companies which have just recently entered the expanding market of vehicle graphics. Our history and knowledge gives our customer piece of mind knowing that we wrap it right the first time. Our in-house design department can help our customers create simple car decals or create entire branding strategies for large corporations. Our design team has won several graphics design awards over the years and is always willing to help and guide customers through the process of creating a car wrap, or wrapping an entire truck or trailer fleet. Our installers are trained in-house with a focus on quality ensuring that whether we are doing small car wraps or large fleet truck and trailer wraps quality is consistent across the board. This gives us a large edge over our competitors because we do not have to rely on subcontractors for all of our work. We understand the value of our customers' time and their business needs for their vehicle which are used to create revenue. Our in-house installs give us the ability to complete rush jobs very quickly helping our customers get their vehicles on the road faster.
Our growth over the years has allowed us to expand into other areas of the commercial graphics sector while maintaining our core principal of quality and service. Our Signage division www.MYCgraphics.com focuses on various commercial printing, custom signage, display and trade show systems to further help our customers attain their marketing needs.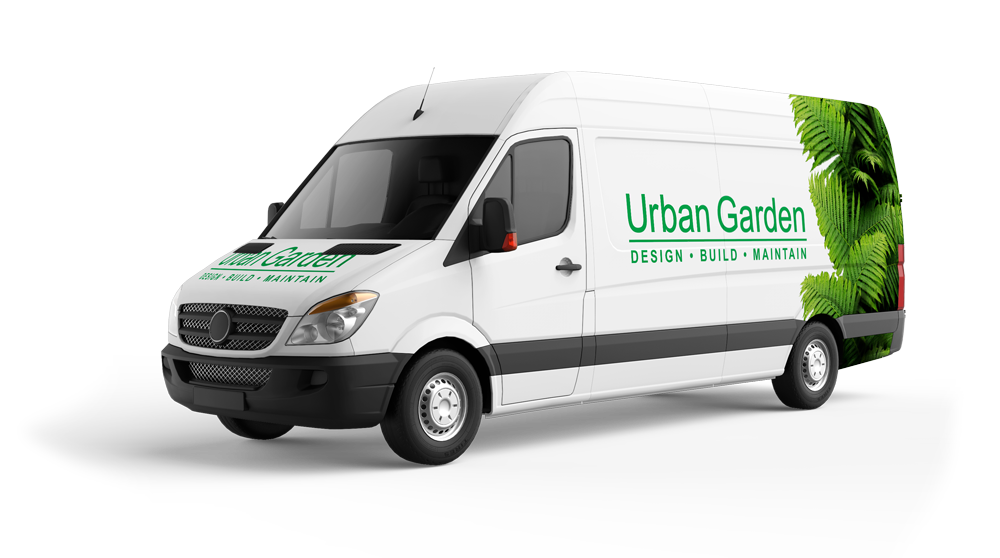 Design
The design can make or break a car, truck or trailer wrap before it is even printed. The purpose of a wrap is to gain attention to what ever advertisement is on the vehicle. If people cannot understand the message then the wrap is useless. There are so many car wraps on the road where it is almost impossible to understand what they are advertising. This is why it is so important to have an experienced designer creating the graphics. Vehicle or mobile billboards are always on the move and the message they carry needs to be simple. While the vehicle is moving people have roughly 4 seconds to see or read it. A good vehicle wrap will quickly get the message across to viewers by focusing on the most important information. In general we recommend keeping the information on a wrap to the following: company name, website, phone number as the primary information. This helps build a brand awareness. Secondary information can be a product or service with potentially a company slogan or motto. When listing company services or products it is best that no more than 2 or 3 of the most important are listed to prevent the car wrap design from being too cluttered.
Another component of design are the graphics. Some of the most effective car wraps use either corporate branding styles or colors for the background or some type of image which help describe what the company, product or service are all about. Too often companies/designers try to make a vehicle wrap as loud as possible. Which more often than not results in an advertisement that people do not remember or have no idea what it is about. An experienced designer will have the creative ability to balance the message and create in a way that will garner a lot of attention and have great retention.
Other aspects which are often forgot when designing various vehicle wraps and the unique body lines and features of cars, truck, trailers, etc. Experienced designers will know to watch out for things such as door handles, window trim, antennas, etc. If the graphics and text are not designed with these in mind you may lose some letters when wrapping over a door handle or window trim. The designer also has to keep in mind that graphics in these areas will have to be stretched to will get slightly distorted. A vehicle is also a 3D and the design should flow nicely around the vehicle. A good car wrap will merge nicely from the sides to the front and rear and not just have one graphics end and a new one begin.
Printing
Vehicle wraps and graphics are printed on large format printers. There are many different types and sizes of these printers but they are all very similar. When setting up graphics for printing it is important for the production person to have accurate measurements and pictures of the vehicle getting wrapped. This will help them setup the files properly. At Market Your Car we try to setup and print all vehicle wraps in a way that will help them last longer and look more like a paint job. The way we do this is by trying to setup individual graphic panels to fit on individual panels of the vehicle. This ensures that the vehicle will not have any random seams on it. The vinyl which is used to print vehicle wraps and graphics comes on a 54 inch roll. A door which is 40 inches wide will essentially waste 14 inches times the length of the door panel. Setting up panels this way allows us to install the graphics so they look like paint without having seams and helps the graphics last longer also. The more seams a wrap has the more areas it has where it can fail. Other companies will begin printing at the front of the vehicle and print a 54 inch panels all the way down the vehicle. This minimizes waste but once installed a car will have multiple seams on the side from where the graphics overlap.
Print quality essentially boils down to proper maintenance and cleaning of the large format printer and printing with the proper settings. If large format printer are not cleaned and maintained properly the print nozzles will get clogged. While these print heads can have a large number of nozzles clogged and continue to print. The print quality will diminish over time. Large format prints print on a large variety of media making the very versatile machines. Different types of media absorb ink differently and it is important to choose the correct printing profile for the media which will be used. A profile essentially tells the printer to drop an specific amount of ink to get a certain color based on the type of media being used. These profiles also have resolution setting built into them which tell the printer how much ink to drop. The higher the resolution the more ink they drop which results in higher quality prints. While some companies choose print speed over quality. We choose quality. It may takes us a little longer to print a car wrap. But it will look much better when printed and installed.
Installation
Great installers are rare. Many people think wrapping cars is easy. Trust us. It's hard. We train all of our installers in house and on our own practice vehicles before they ever touch a customers car. This gives us time to train them properly and allows them to make mistake on our practice vehicle rather then our customers cars. Our installers are typically trained for a few weeks on our practice vehicles and then work with one of our senior and experienced installers for months before being allowed to installed graphics by them selves. This allows us to have control over the quality of wrap installation we do.
Virtually all vehicles are different and that makes wrap installation difficult. Some of the more difficult parts of vehicle to wrap are the bumpers, around door handles, deep channels, etc. If you look at our bumper installations you will notice that they are done in one piece. This is not easy and most companies tend to do them is 3 or more pieces because their installers are not trained properly. Bumpers have 3 major curves which cover the front of the vehicle and wrap to the sides. This requires a significant amount of stretching to get the vinyl to lay down properly. Deep channels on vehicles such a a sprinter or transit have very high failure rates. Theses areas need to be cleaned well, an adhesive primer must be used to help the vinyl hold in the channel or it will eventually lift and fail. The proper tools need to be used to install the graphics followed by post heating the sections to help them relax and remember their new shape.
Check out our Award Winning Wraps
join the winning team