Registration:
In order to participate in our Get Paid to Drive Program, you must fill out our Registration Form to participate. The form must be fully complete and detailed. Applications that are not complete, can not move forward in the process due to liability. There are ZERO registration fees or start-up costs!
Database Submission:
The information you submit through the registration form is automatically added to our driver database. Our driver database is secure and your information will not be shared or sold to any third-parties. Only authorized Market Your Car employees will have limited access. If you have any questions or concerns please read our Privacy Policy or send us an e-mail to registration@marketyourcar.com for more information.
Selection Process:
When contacted by businesses seeking advertising space, our team explores our database of drivers for potential matches for each program. This portion of the process can take the longest as we only contact drivers selected for a particular program. Unfortunately, as a driver, there isn't much you can do other than wait. We have a large list of drivers that continues to expand while waiting for key brands and businesses that require advertising within their key location. We contact those that meet locale and other criteria immediately, once we receive the go-ahead from associated businesses.
Selection Process: Once you have been selected for a program, a Market Your Car representative will contact you by phone. This call informs you that you have been chosen and to confirm your interest. We then verify your information based on what was provided during registration. Once everything has been verified by phone, we will send you an email with further details regarding the program. This information will include details like the length of the campaign, advertiser information, an example of vehicle graphics you may be driving, compensation information, and so much more. Acceptance of Program Once you have accepted the program and filled out all the necessary forms and contracts, we will schedule your vehicle for graphic installation.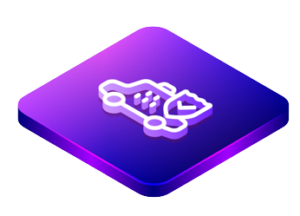 Graphic Installation: The installation date will be roughly 2-3 weeks from the acceptance of the program. Graphic installation takes approximately 1 full day. Care and Maintenance: The care and maintenance of the graphics are very similar to the way you would normally care for your own vehicle. We provide you more information following acceptance of the program to ensure you enjoy your experience.
Step 4: Getting Paid to Drive
Congratulations! You Are Now Getting Paid to Drive!