How it Works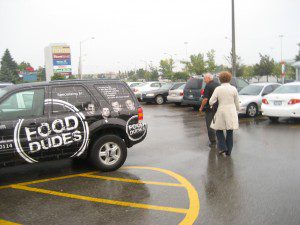 Our Get Paid to Drive Program is a unique way to get paid while advertising. We offer businesses an alternative way of advertising using vehicles. We rent the space on your vehicle and use it to advertise a business, brand, product, or service. In return, you receive up to $800/month in compensation for transforming your ride into a mobile billboard. In case you didn't read that part, it's 800$ extra per month!
The amount of compensation depends on a variety of factors including vehicle coverage, a location wherein you're driving, and the duration of the campaign. These campaigns can last anywhere from a few months to 5 years. Our goal is to leverage as much attention on the road to brands as possible. The more eyes that see your branded vehicle, the better the ad space is working!
Be Aware of Real Vehicle Marketing Versus the "Others"
There might be some other programs available that promote their mobile advertising programs – that promise to pay you while you drive. Ours runs completely unique based on our full in-house service. Often they ask for a small payment or a monthly fee to give you access to this information. Under no circumstances should you ever pay anything to provide ad space on your car! At Market Your Car, we never charge drivers to participate in our Get Paid to Drive Program.
Our program is unique, effective, and benefits everyone involved. This new concept is relatively new to the vehicle advertising market with a program that has the potential to reach advanced heights! Many companies do not know that this advertising medium exists and as a result, it could take a while for you to be chosen for one of our programs. In light of our program being so popular, we're always looking for great brands to keep up with our list of drivers. At this time, our waitlist is long, but once we receive new vehicle advertising requests from businesses, we contact our program members!